Poco A Poco
a webcomic.
---
> OBSERVE ROOM.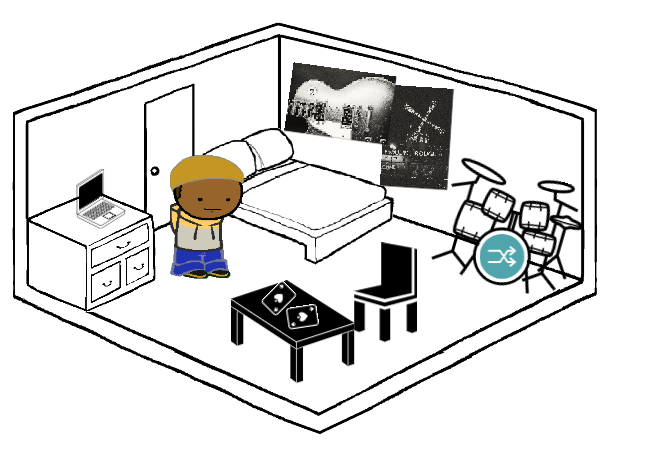 His name is OSCAR GREEN, as we now know. His roomis pretty bare at the moment as his family settles in from the move to VALLEY ADJACENT, CALIFORNIA. He likes all SPORTS, E-SPORTS included.

However, Oscar's only managed to unpack his drum set from the fortress of boxes downstairs. Being a hormonal teenager of SIXTEEN and having an affinity for MUSIC, Oscar's sure he wouldn't have lasted this entire week without them.

As previously stated, Oscar's just awoken from a truly horrendous night terror. It was one of the most vile to date.